AI-powered shorts
Generate ready to upload shorts, no editing needed.
Backed by
Clips
and titles
generated by Dumme
How Dumme works
Feed Dumme a video or podcast
Dumme supports videos and podcasts across all platforms of any length and content type.
Dumme's AI finds highlights
Dumme automatically finds clip-worthy moments while preserving context and structure—just like a human would.
Dumme renders ready to upload shorts
Dumme outputs the final, rendered shorts with captions, descriptions and titles. Select which to keep, and upload anywhere.
Captions, titles and descriptions too
Dumme captions, titles and writes descriptions for your shorts to optimize algorithmic performance on all platforms
Captions

Titles

Descriptions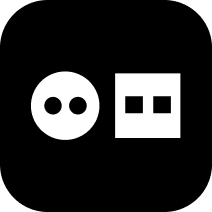 Frequently Asked Questions
Who is Dumme built for?
Dumme is built for content creators with an existing library of long-form (>10 min) content on all platforms that support short clips (YouTube Shorts, TikToks, Instagram Reels etc).
How does Dumme know what to turn into a clip?
Dumme uses AI to determine what segments of a video makes for a compelling short. This could be a particular part of a conversation, an insightful exchange or another exciting moment.
Will the Shorts still make sense?
Yes! Dumme retains context and structure. In fact, Dumme clips are almost impossible to distinguish from the ones made by human editors.
How many clips will Dumme generate from one video?
The amount of clips Dumme will generate depends on the length of the video you give it. A 20 minute video results in 8-12 clips, while a 2-hour long video podcast can generate much more.
Do I need to connect my YouTube account to Dumme?
No. You don't need to connect your YouTube account to Dumme to generate shorts.
Does Dumme support my language?
Probably! Dumme supports most languages, please reach out to us for details.